Pulley Lagging – Our Specialty!
---
We do not just glue a piece of rubber around your pulley. We vulcanize the rubber right to your core. The result is a bond that cannot be torn off. Being vulcanized, there is no splice to contend with and that means NO SPLICE OR COVER FAILURES.
Working with our customers, we have conducted systematic lagging research and tests in the field which have enabled us to select and apply optimal anti-wear material for a specific purpose. The result of which has shown the superiority of special rubber qualities in comparison to other standard coverings in many cases.
GSI Giltec Supply Inc. also offers full machining capabilities. This allows us to repair your existing pulleys or supply you with new cores, as well as help you implement new ideas you may have to make your process more efficient. Contact us today to see what we can do for you.
We cover pulleys in rubber, ceramic & urethane in a wide variety of thicknesses.
FLAT/STRAIGHT FINISH – CROWNED – GROOVED – TEXTURED – CUSTOM FINISH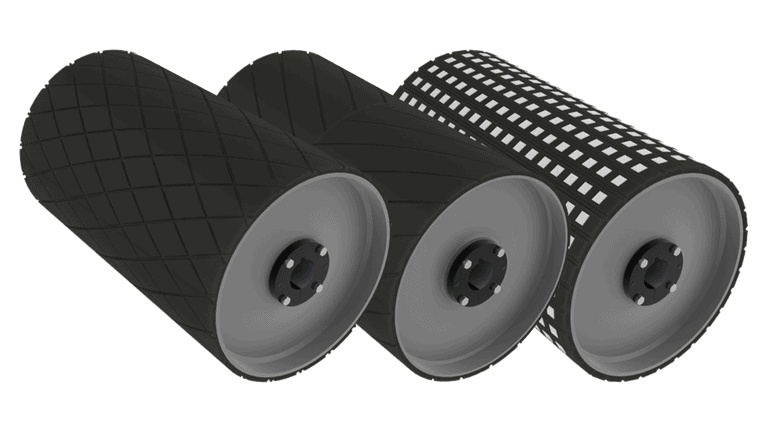 Our Pulley Lagging Products
---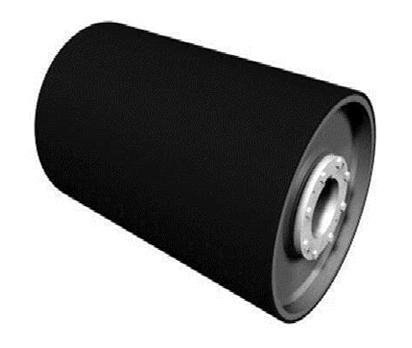 TS60 Pulley Lagging
A hot vulcanized SBR/BR rubber cover with exceptional abrasion resistance & coefficient of friction which not only ensures longer pulley recovering periods, but also less belt slippage to help longer belt life.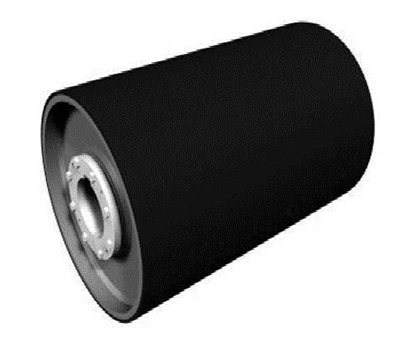 TS60XL Pulley Lagging
An extremely tough Natural rubber with the same great benefits as above but with exceptional wear resistance for extreme applications. Great for the aggregate industry.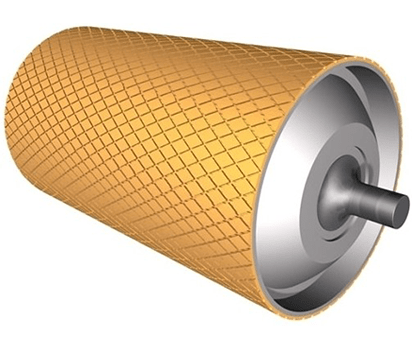 Urethane Lagging
Excellent physical properties but limited to certain applications. Contact us to discuss if it's the right cover for you.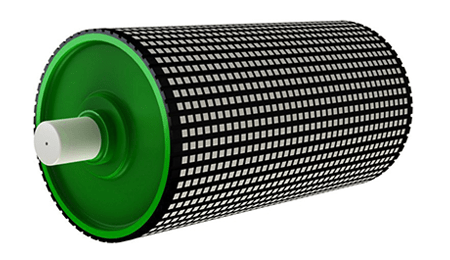 Ceramic Lagging
A premium lagging with ceramic tiles molded into the rubber cover and hot vulcanized to your core. Offers excellent traction and abrasion resistance.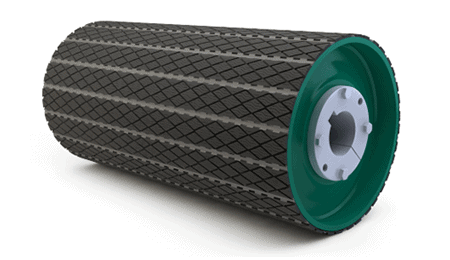 Slide In Lagging
Curved, steel backing plates with hot vulcanized, grooved rubber molded on top that fit the diameter of your pulley. Metal retainer strips are permanently welded to your pulley to hold the rubber covered plates in place. Plates can be easily replaced on site.
Grooving Patterns
---
Grooving can greatly increase the traction between the belt & pulley while helping to clean the back of the belt.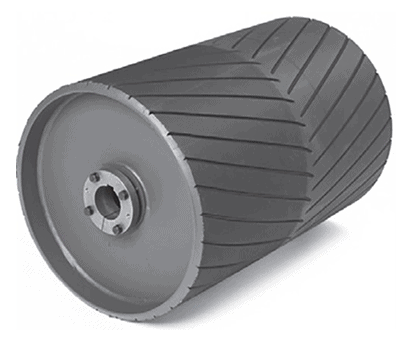 Herringbone Grooved
Commonly used in drive pulleys that rotate in one direction.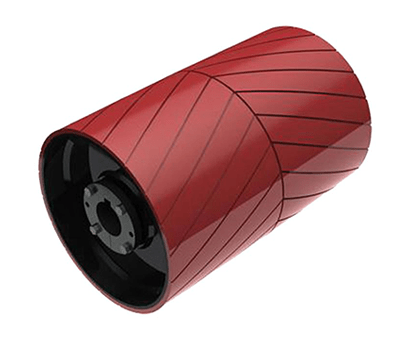 Chevron Groove
Commonly used in drive pulleys that rotate in one direction.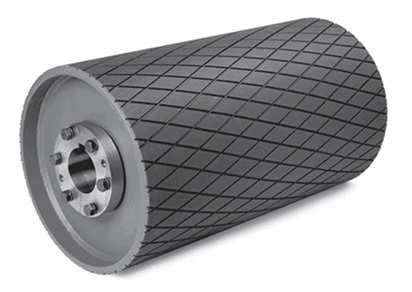 Diamond Grooved
Used for reversing conveyor drive pulleys or when direction is not known.
Contact one of our Pulley Lagging specialists to learn more and discuss your needs – 416-727-4671 or sales@gsi-ind.com